I Saw Three Ships sheet music
I Saw Three Ships is an anonymously composed carol that probably dates back to the 17th century. It is a catchy melody with repeating lyrics that tell a story of Christ and Mary sailing on ships to Bethlehem, which is a bit odd since the city is not near any large body of water. Perhaps the writer of the lyrics had some metaphor in mind.
Select the song image below for a printable PDF of I Saw Three Ships. The site will soon have versions of the carol in several other keys. You can also view and print the lyrics to I Saw Three Ships.
For a countdown to Christmas, visit the How Many Days Until Christmas page. The Two Happy Bears are excited about the holiday and are eagerly counting every second!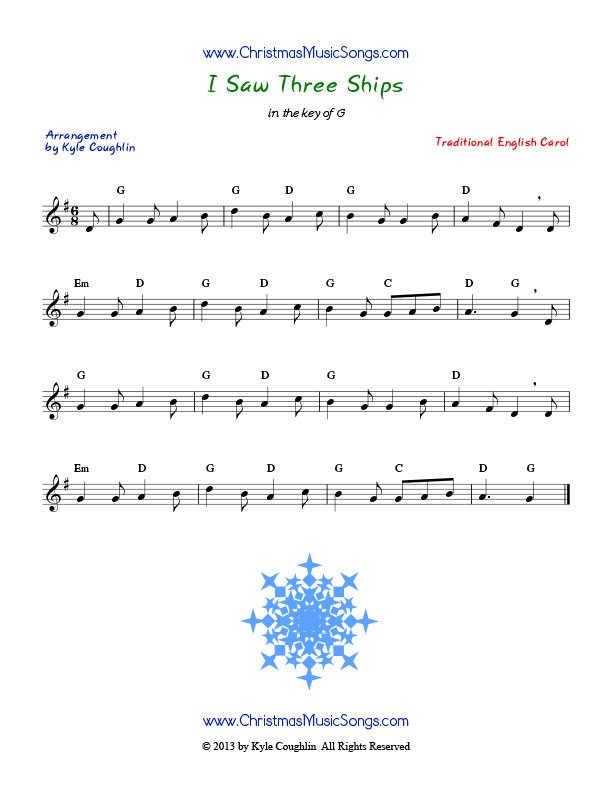 Tap the image of the sheet music for a full-size PDF of I Saw Three Ships.